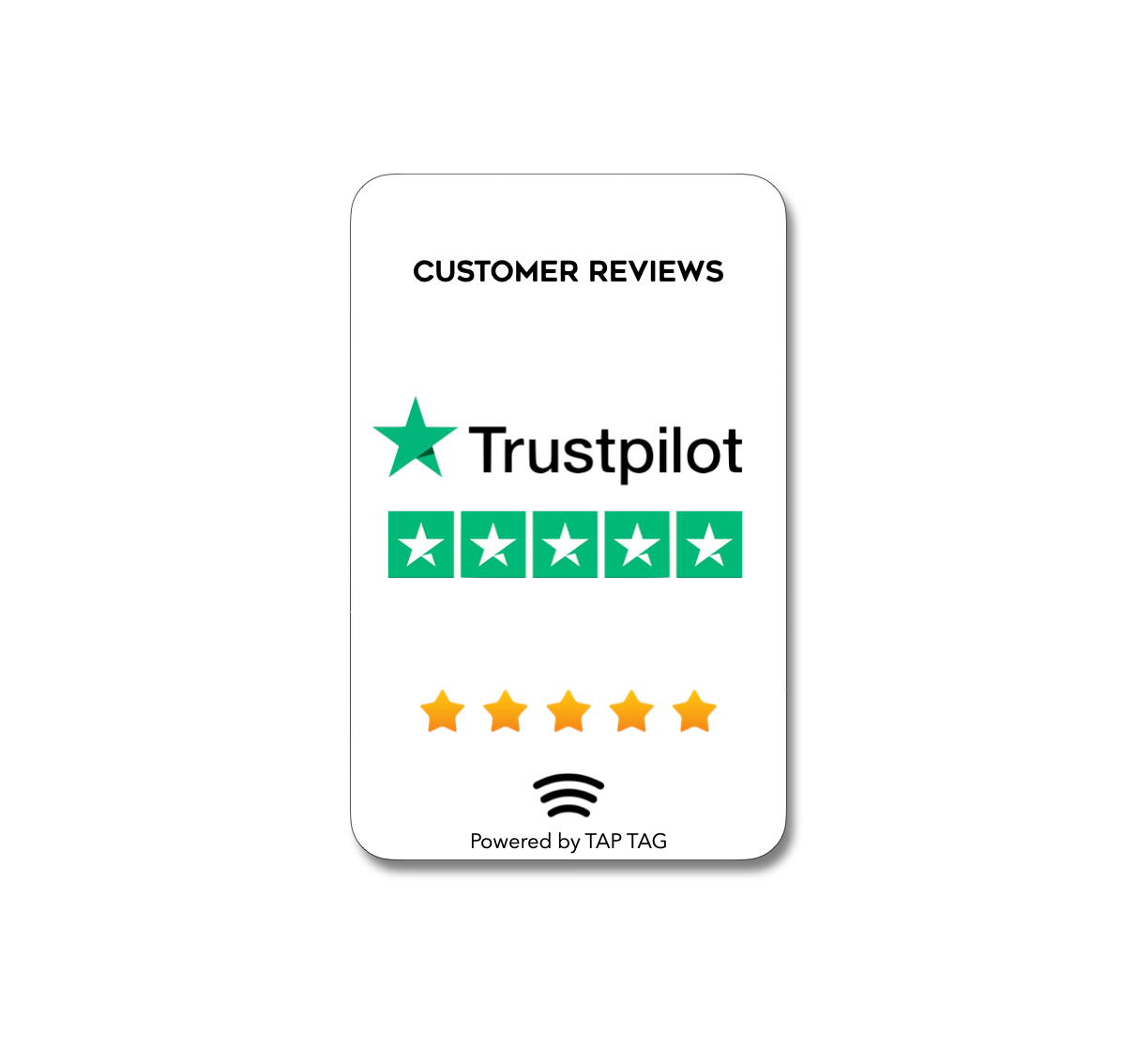 Tap Review Card
Our Tap review card is the easiest way to amplify your online presence with 5-star reviews. Each card has NFC tap technology to share your Google, TrustPilot, Yelp, Airbnb, or TripAdvisor review page to any smartphone. Feel and size of a typical credit card to easily fit into your wallet. 

Speedy customer reviews in just 2 clicks!

How it works: If you sense you have a happy and satisfied customer, simply take out your review card and ask them to leave you a genuine review. Tap your Review Card to their smartphone to direct them right to the review page. The page pops up with the star selection. The customer can choose to leave more context or simply just leave a star rating. 

✅ Setup your review page now

✅ Dynamic tap, manage any time from a dashboard

✅ Unlimited Taps

✅ Links to any review page or any website. Reprogrammable. 

✅ No Subscriptions, just a one-time purchase

✅ No app required to scan, works with all smartphones

✅ Optional QR code can be added to back of card

For custom review cards, or to add your logo view our Custom Tap Review Card
---
Tap Review cards are a game changer.
Getting just one 5-star review for my business was worth the price of this card, the other 99 Google reviews I got this month was the icing on the cake.
Finally leveled up!
I supplied my team of 8 people with these cards to see who can get the most reviews. We set out to get 40 reviews... we got 138. Great product!!
Worth every penny
More than reasonable price, no subscription, no setup, shipped the same day I ordered, and my new tap review signs work like a charm. Perfect service all around. *clap emoji*
Our reputation significantly increased
My company got one review sign as a tester, it worked so well we just bought 210 more for every franchise in the US. Tap Tag has great customer service and extremely helpful staff.
Testimonial
We averaged about 3 reviews per month for all of last year before Tap Tag. We got 10 Google cards for the Team and we have been pushing 30-40 reviews per month since. It's insane!!!
534%
Average increase in review capture
When compared to email or text review capture.
Tap or Scan. It's that easy.
Tapping with a smartphone or scanning the QR with a camera immediately pulls up the review page of your choice, in this case a Google review.
Make it today. Ships tomorrow.
You can add your own logo to our current template or completely overhaul with your own edge-to-edge graphic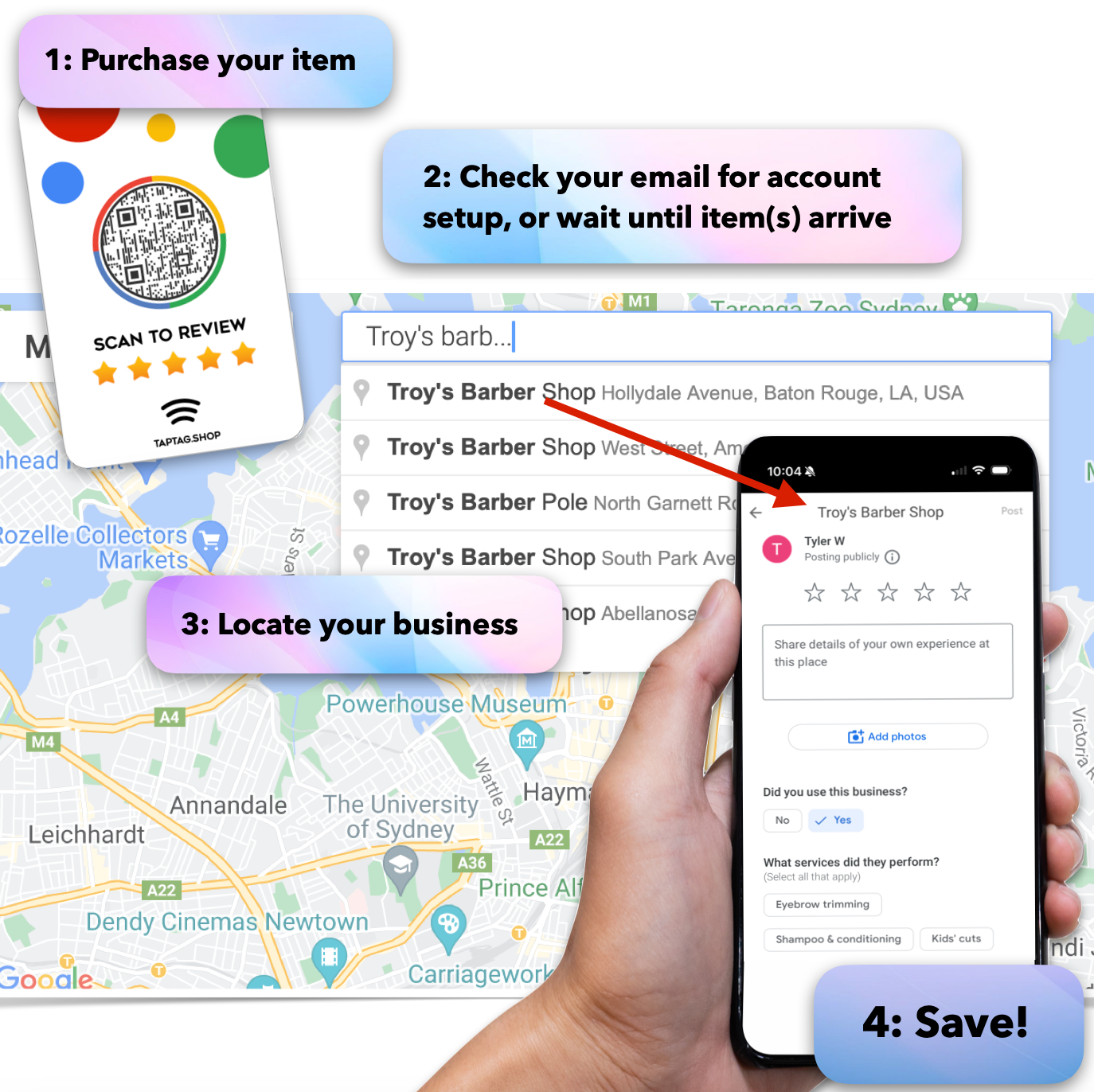 Setup is a breeze
Checkout with your desired review items. While in transit you can set up your account from a link we will send via email, or setup when they arrive.
We integrate with Google directly to make finding your review web address as simple as it gets.
Learn more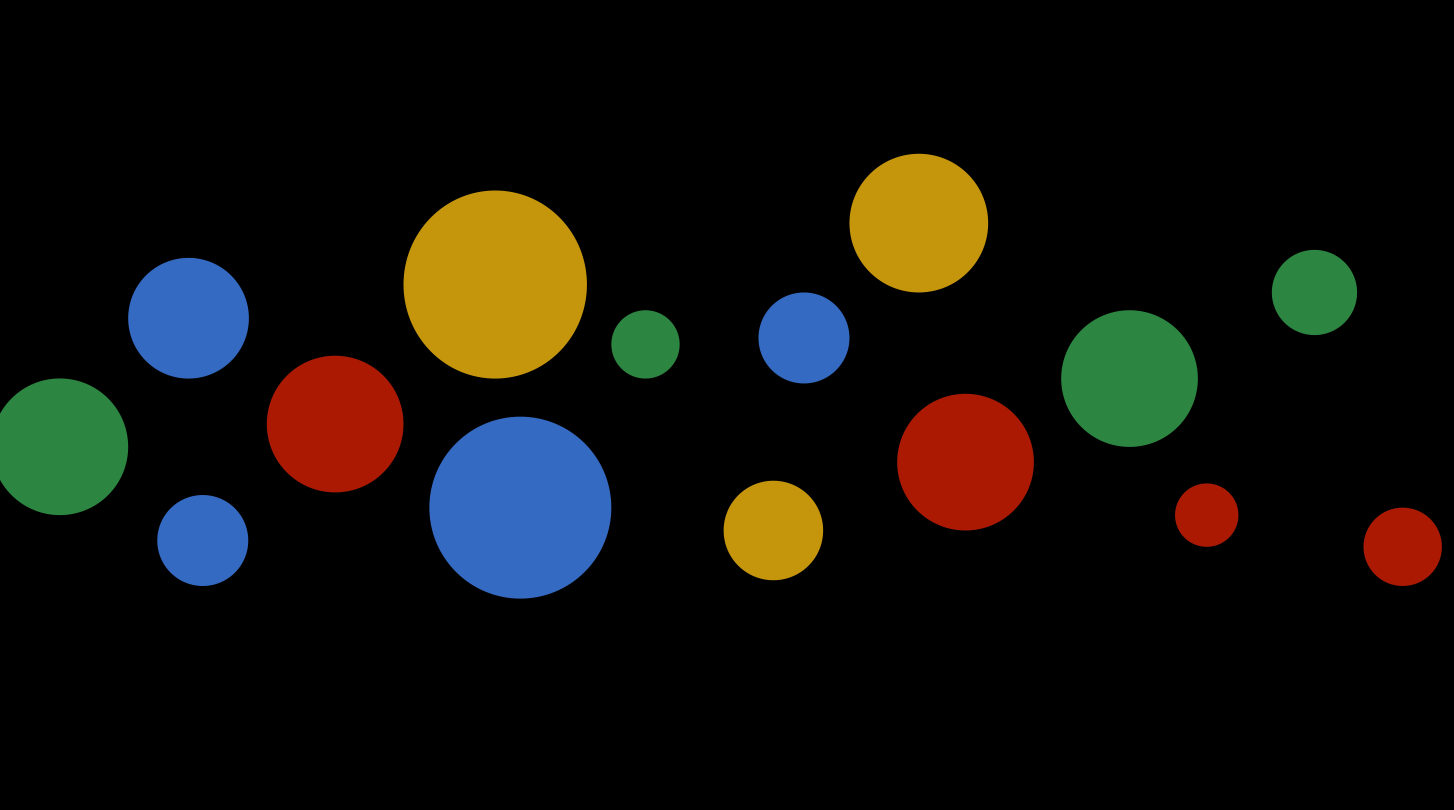 Starting at $19/month
Optional Review Filtration
Like a bouncer to a club, our system vets user reviews before they become official on Google, Yelp and more. Effectively pushing through the 4-5 stars reviews, while sending the 1-3 stars to management.
+880%
Average Increase of 4 and 5 star reviews
-52%
Average decrease of 1-3 star reviews
Frequently Asked Questions
How do I add my review link(s)?

You have two options:

1) Leave review box blank, which defaults to our dynamic review dashboard. Quickly set up your profile in less than 30 seconds when your Tap Tag arrives. This option still directs to your review page, but as a middle man we can provide more management features.

- (Free) Dashboard to manage Tap Tag destinations, change your item remotely at any time from the web

- (Free) Better customer support, we can help control your Tap Tag from the backend

- (Free) Download your QR code any time to print out. Share your review easier than ever

- (Free) Pair multiple review items to your review profile

- More features can be added such as review filtration, analytics, and ability to manage/track multiple locations

2) Paste your review URL. We will hard program your Tap Tag with your direct review link.

- Easily find your business with our Google API

Or

Login to your google business profile https://www.google.com/business/

Search "My business" on Google

Icons/settings will appear. Click "Ask for reviews' icon

Copy the link

- Card is hard programmed to your link, no middle man. We can only provide customer support via telling you what to do.

- App is needed to reprogram Tap Tag
How do I find my Google review link? How do I setup my Tap Tag?

1) Leave text box blank to default to our review dashboard. This is setup on arrival by tapping your item for the first time. We integrate directly with google to easily find your review link via a map.

2) Follow the steps below to paste your review URL into your order. We will hard program your Tap Tag with your direct review link.

- Easily find your business with our Google API

OR

Login to your google business profile https://www.google.com/business/

Search "My business" on Google

Icons/settings will appear. Click "Ask for reviews' icon

Copy the link
Can I change where my item directs to at any time?

Yes, all of our tap items and QR codes are dynamic if using our free profile (included on all tags).

You can add any review site, social network, or any website to Tap Tags at any time from your dashboard.
Yes, there is a dropdown option to add a QR code to the back of the card. This QR will direct to your review page if you attach it to the order, or if you don't it will go to our Dynamic Review Software to set up when the card arrives.
How do I find my Yelp Link? Trip Advisor? etc?

Simply find your business page on Yelp or Trip Advisor, then select "Write a review" then copy the browser link. Paste it to your profile during setup. (after purchase)
What is the difference between the "Dynamic" items and regular review items?

Our regular review items allow for us to hard-program the cards with your review URL, while the dynamic cards come with our free management software.

The difference is the regular review items are stuck with your review URL, if you want to change you'll have to reprogram the Tap Tag. If you add a QR it will not be changeable in the future.

The Dynamic Tap Tags can be changed remotely from your dashboard, in addition to a few other features like printing your QR code, tech support, and an optional upgrade to Review Filtration.
What is the turnaround time?

One business day for all custom and non-custom items
Are the items reprogrammable?

Yes, all of our tap items and QR codes are dynamic if using our free profile (included on all tags).

Or

You can hard-reprogram any Tap Tag to any website at any time using a free app. Directions are here https://taptag.shop/pages/how-to-program. **if you have a QR on your Tap Tag it cannot be hard programmed**
What if I don't have a review link?

You can link your Tap Tag to any website or social network of your choice. It does not have to be a review website.

You can choose where to link to when setting up your profile.
Are there any other fees or subscriptions?

Our basic review platform is completely free, Just a one time purchase of the Tap Tag to direct to one review site of your choosing. You get unlimited taps with no strings attached. Download your review QR code, and edit at any time.

We do also offer an optional service to help with getting 5-star reviews called review filtration. This is like a bouncer to the club, putting up a dummy 1-5 star review page for the client to select. 1-3 stars are sent to a contact form for management, while 4-5 stars are pushed to your actual review sites, effectively stopping bad reviews before they happen. You can choose this when setting up.
1: Purchase any Tap Tag

2: You will get an email of your new profile, click to setup. Or wait until the items arrive to tap to setup

3: Add your desired web address, or use our google integration to find your google business review page

4: Save.

Your items will now direct to the chosen web address.

If you purchased multiple items, tap each one and select the second option to login to your account. Doing so will pair multiple items to your account.
Do you have bulk pricing if I wanted 10+ of the same item?

Yes! Submit an inquiry here https://taptag.shop/pages/custom-bulk-orders
Does this guarantee 5-star reviews?

No. The end customer can still decide to leave any number of stars, like a one-star review. However, for the review card specifically, if you only pull out the card for the most satisfied of customers this is a great way to easily pump up those good reviews.
How does the customer leave a review?

The end customer will simply tap your review item (or scan the QR if it has one) and they will be directed to the review page of the company you choose (google, yelp, etc).

For some sites like Google, the customer will need to have a gmail account in order to leave a review.
Is a client required to sign in?

Per Google policy, each client must be signed into their Google account in order to leave a review.

75% of people are logged in via Youtube, Gmail, or Google Drive. If they are not logged in, they are first presented with a sign-in screen.

This is how Google tracks who is leaving a review, this stops an angry customer burying you with 100 bad reviews while also stopping the store owner from leaving 100 good reviews. Google needs to know who is leaving the review. There is no way around this.
Can you customize with my logo/text?
Other Review-based products
View all
Sale price

From $44.95
Regular price

$64.95
4.8
Sale price

From $17.95
Regular price

$19.95
4.7
Sale price

$74.95
Regular price

$99.95
4.7
This product is rated 4.8 of 5.0 stars.
It has received 140 reviews.
Great product. Easy to use
Perfect
Perfect way to get the customer review on the spot , when they leave they forget
Love it
Love my new tap tag and got 5 new google reviews on the first day of using it.