About Us
Our Roots
In early 2020 we officially opened our virtual doors. There was very little known about NFC technology being used as a form of networking but the idea was a no brainer. Save trees, reduce covid transmission, save money on paper cards, and introduce a new innovative and memorable way to share a business card.
There were a couple of small companies (just two to be exact) offering baseline NFC products with their brand plastered all over them and plenty of "I ordered 3 weeks ago and still have not received it" reviews weighing them down. Additionally, we noticed their prices were astronomical for something that had no personalization, high shipping costs, and long wait times. We saw a hole in the market, and capitalized.
That's where Tap Tag comes in. Our mission is to provide sustainable NFC products to the masses, at an affordable cost, customized to their liking, and shipped domestically in a more-than-reasonable ship time.
Right now, our average order-to-ship is just 12 hours! We are confident that we are the ONLY company able to ship a fully custom product that fast. Even if you ordered 100 custom cards, or 200 custom tags, guess when they ship? The. Next. Day. Mic drop!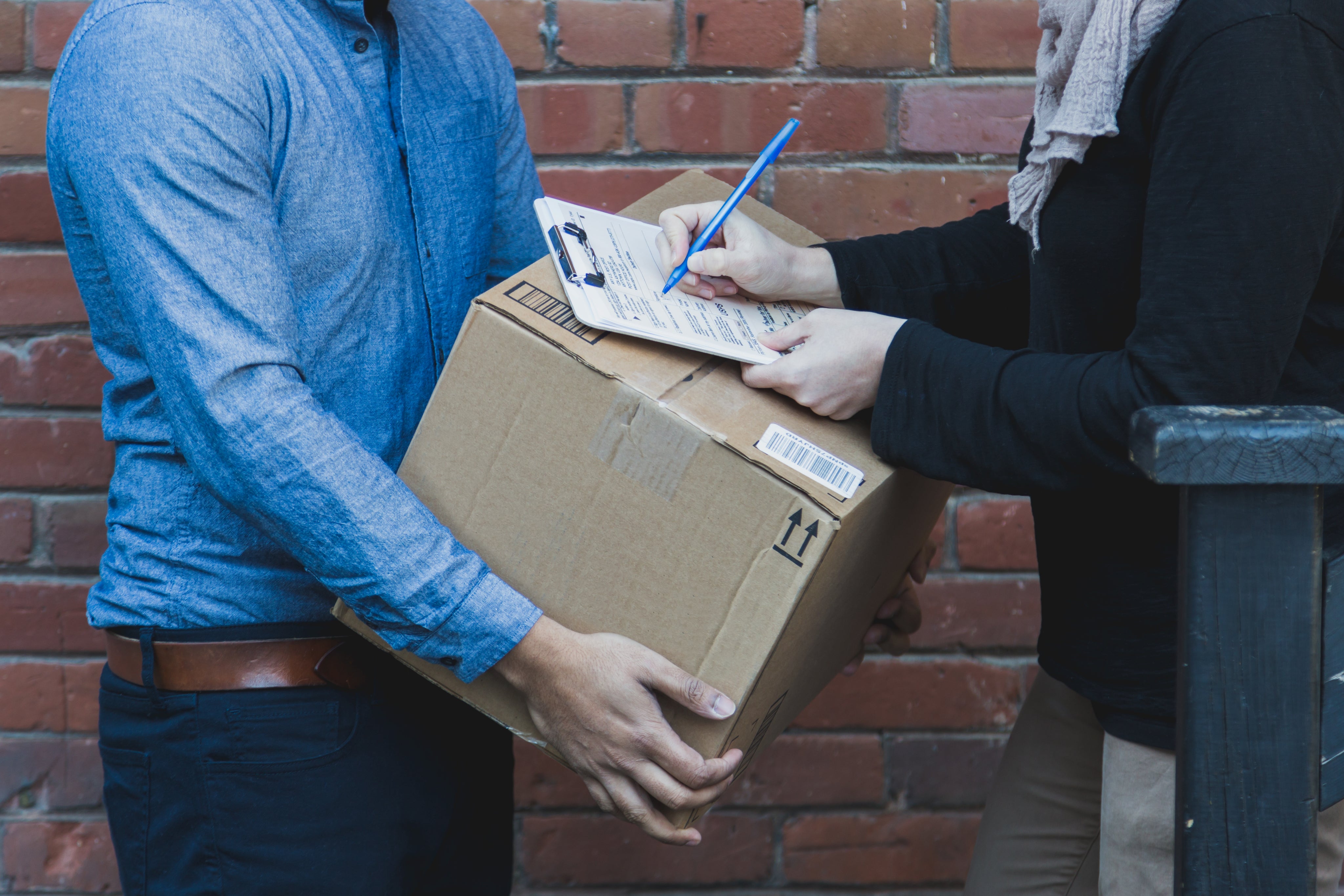 Insane ship times
We mention this over and over again because we are the only NFC company, and probably one of the few overall companies, that can ship fully-custom products the next day.
Your office needs 100 fully custom cards in-hand in 48 hours? We can do that with the overnight shipping option. I don't even believe it at times but we prove it every day. It's what we take the most pride in and by-far our biggest separation from competition.
Regardless whether you do paid or our free shipping option, we ship the next day. The cheapest shipping option takes 3-7 days to arrive depending on your distance from NY.
A lot of our competitors dropship from over seas, we are not about that. We ship from New York 100% of the time.
Lowest Prices
To put into perspective, and you can audit this yourself, our prices are on average 40-80% lower than competitors for customized NFC products.
Our software is also the most affordable by a landslide, so affordable that our competitors won't even list the Team prices on their website without putting you through a sales rep to talk you into it. On average, we are 90% cheaper to manage Team software than Pool, Link, Blinq Mobile, and Ovou. More about that Here
Not to mention our no-subscription free software included on each Tap Tag, and our free US shipping over $25.
Proprietary Software
Our software was built from scratch to do exactly what you need it to do, network, share your info, capture info, and manage a team. We have a full page on this breaking down each feature.
Included on each Tap Tag by default.
Don't want our software? No problem, we allow you to use anyones and we will even program the Tap Tags for you.
Learn More
Response Times
Send us an email right now, do it. Our average response time is 3 hours, honestly it's closer to 27 minutes however if sent overnight EST-time it may take an extra few hours bringing our average up. Same goes for the chat in the bottom corner, we are available live from 10am to 10pm EST, or will respond via email the same day if we happen to miss you. 
If you need a reason to choose Tap Tag, send us an email and send literally any competitor the same email at the same time. I promise we will beat them by hours and sometimes days.
Customization
Mentioned a few times by now, Tap Tag fulfills a niche market of custom NFC products. There are only a few out there able to customize a card to your liking. We are confident in saying we are the best at it. Our fast response time and fast ship times mean you can have an idea right now for your card and we can communicate, design, create, and ship by this time tomorrow so you can have in hand by the following day with upgraded shipping, or by this time next week with free shipping. 
We accept any file format and can work with you to get your product exactly how you want. We also offer a free live personalizer so you can add a logo and play with text/fonts on your own time. 
Our human NY-based designers will send you proofs and make sure we are rock solid before we continue when not using the personalizer, followed by a satisfaction guarantee. We design and customize everything in-house, no reliance on anyone but us to get the job done and to get it done right.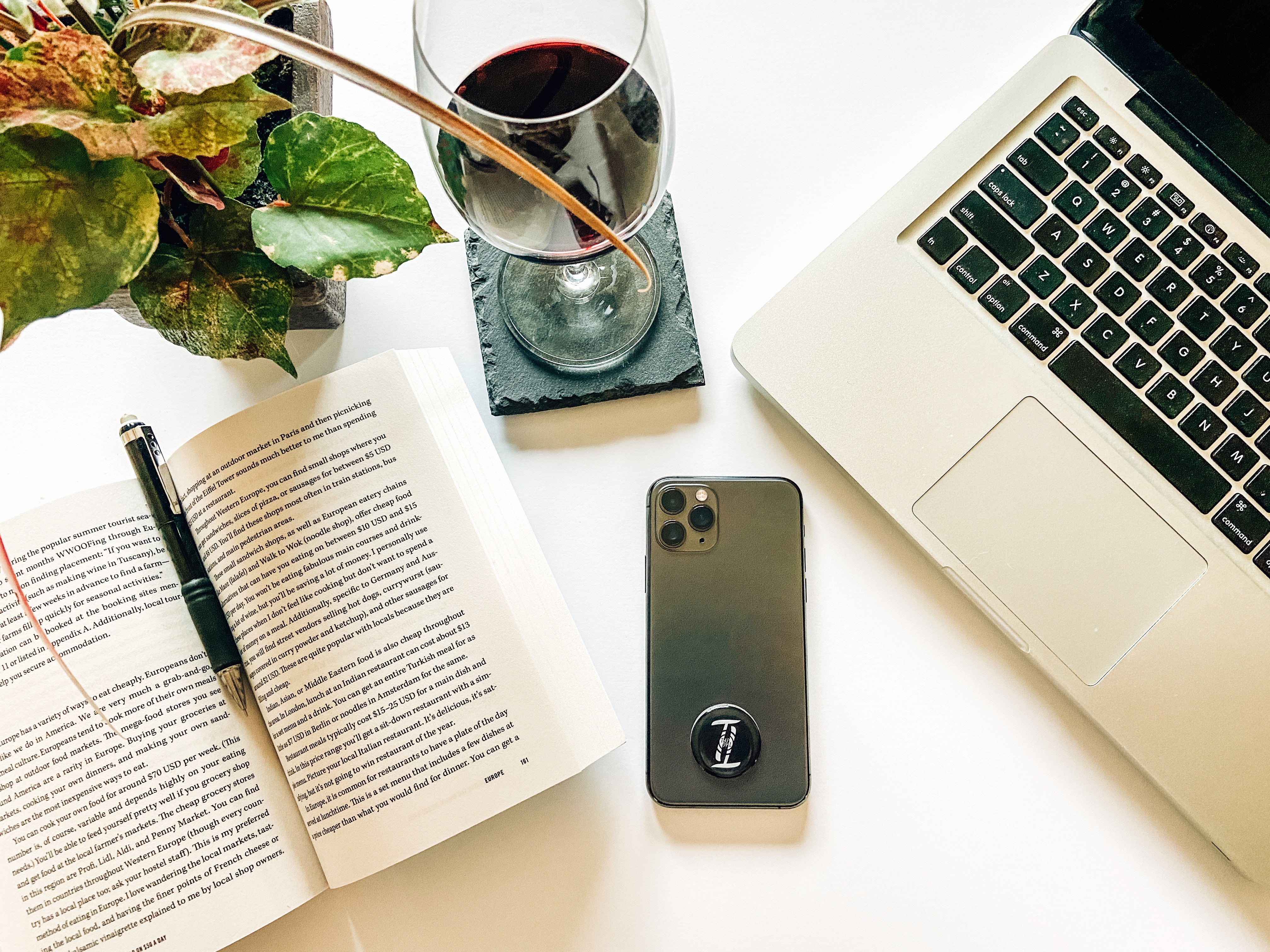 Quality Control
We can say that our quality is equal to or better than any competitor on the market. All raw NFC chips are created by one monopoly company in the Netherlands so it's safe to say we all have the same technological foundation when it comes to NFC technology. It is how we implement those chips into products, and how we run our companies and treat customers that make us different.
Our humans manually put the products in the machines and manually inspect/clean them upon completion, then package them by hand to ship out.
This all happens at our office here in New York. If for whatever reason you are unsatisfied we will respond in an average of 3 hours and help with the issue or replace. We care about our products, let us show you.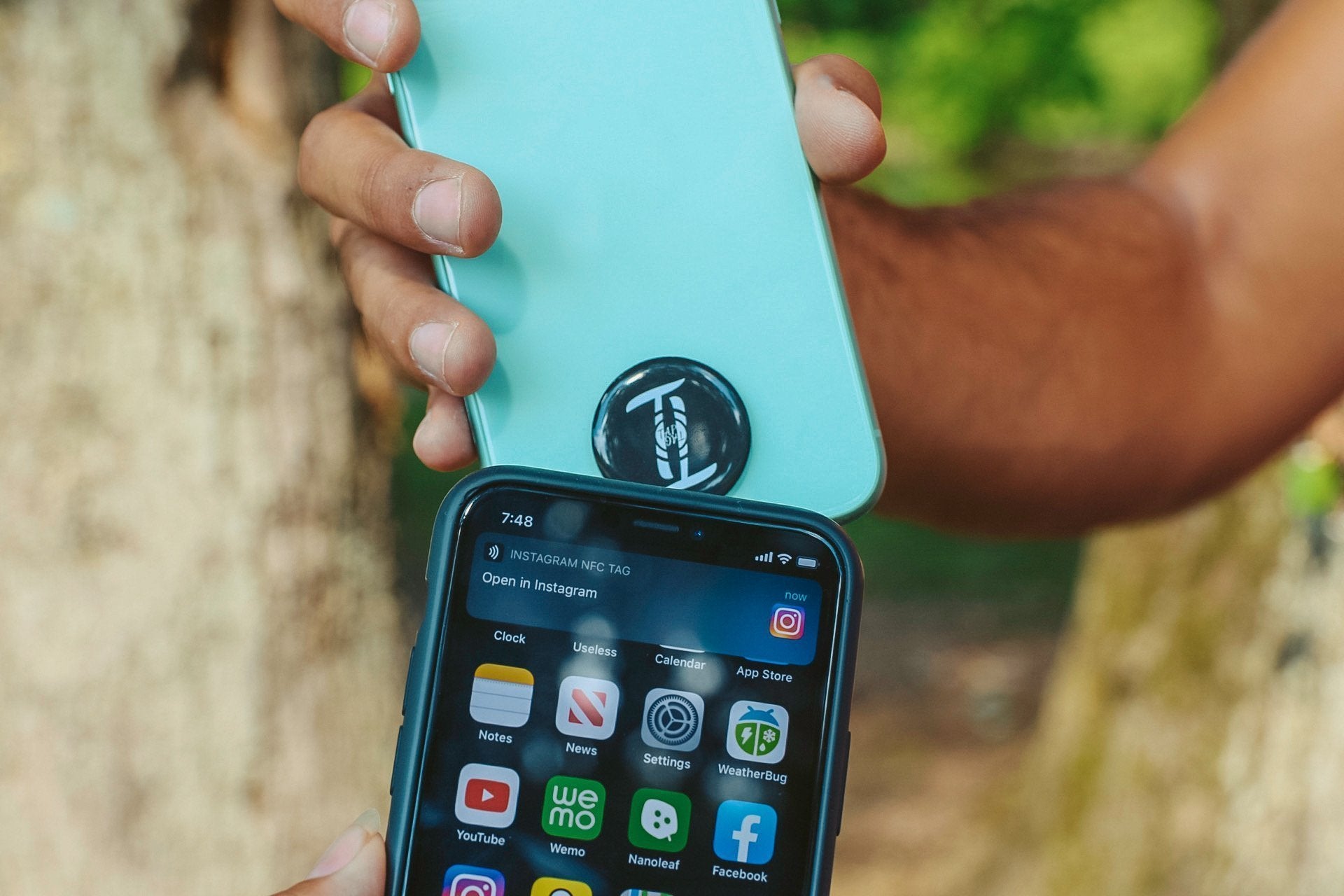 2020
Tap Tag Formed
Our first product was our black branded sticky phone tag, the original "Tap Tag." The idea came from our founder that worked in a corporate sales job, handing out thousands of paper business cards just to watch clients shove them in their drawers never to be seen again. There had to be a better solution...
2021
Growth Mode: Activated
In 2021 we really dove into what was possible with NFC. We released NFC business cards, bracelets, signs, keychains and more. Customers wanted them customized so we listened. We invested heavily in the machinery needed to be able to customize on site here in New York which allows us to ship just as fast as non-custom items.
This type of technology was not even popular yet, some knew about NFC because of Apple Pay, but this was entirely new way to use the tech. Time to get in front of people...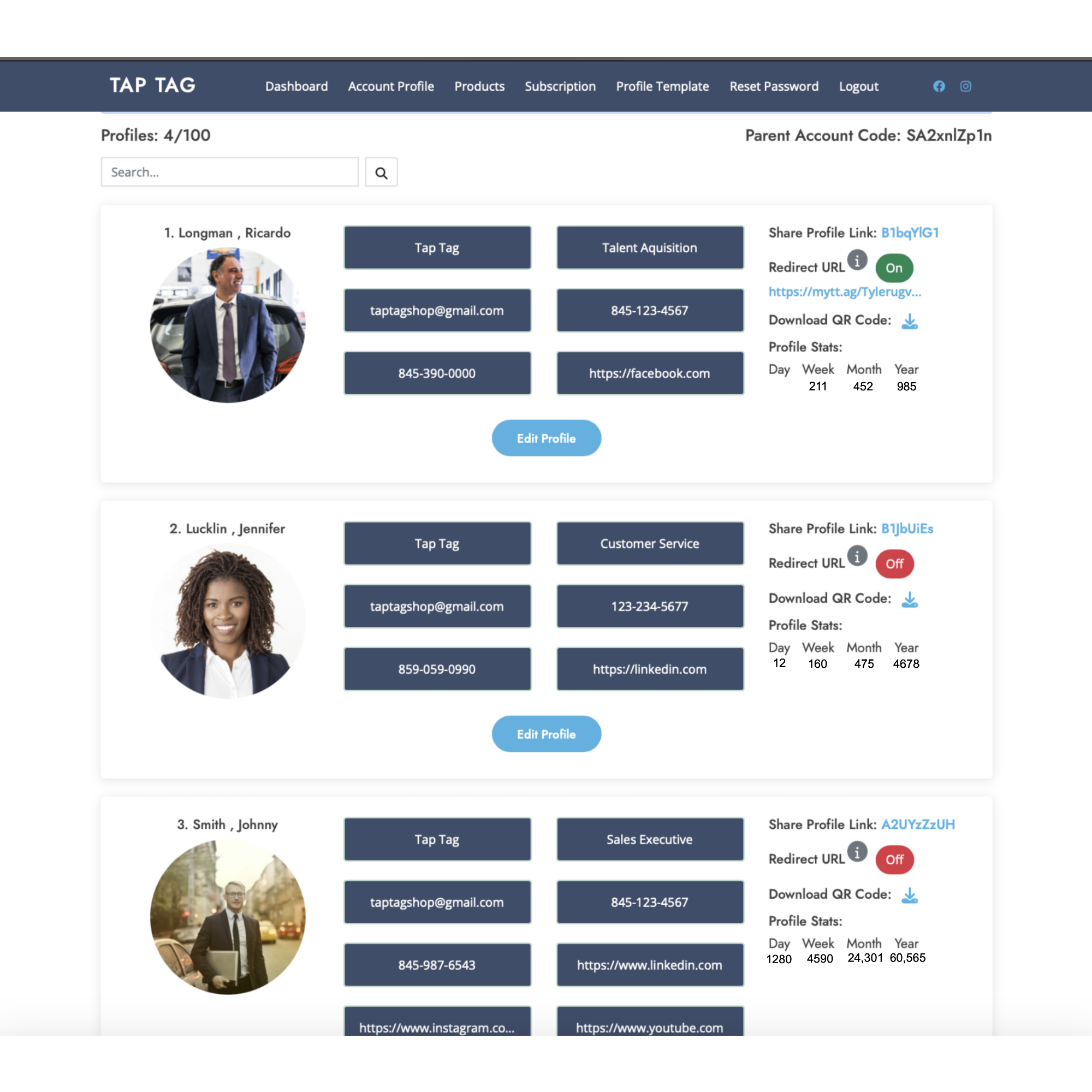 2022
Digital Infrastructure
In 2022, we invested again to build our own software from scratch. This service now comes by default on every Tap Tag sold and allows you to create and manage a profile quickly and easily, updating all your tags in realtime with your contact information.
We then brought team management to light, allowing corporations the ability to manage everyone's digital business cards and more.
This software was, and still is a game changer. It's as easy as it gets to setup and edit your Tap Tags, and then to share your info with others.
In 2022 we also introduced a plethora of new products, upgraded our machinery further, and octupled out daily output. Still guaranteeing that we ship fully custom items in less than 24 hours..
2023 & Beyond
Full Steam Ahead
2023 is the year it all comes together. We don't want to tell you our secret plans yet, but stay tuned and you will see some major changes coming soon across the board.
One thing is certain, if we continue to treat our customers with respect, ship quickly, and deliver a quality product we know we will get where we intend to be.
Can't wait to write about 2024!