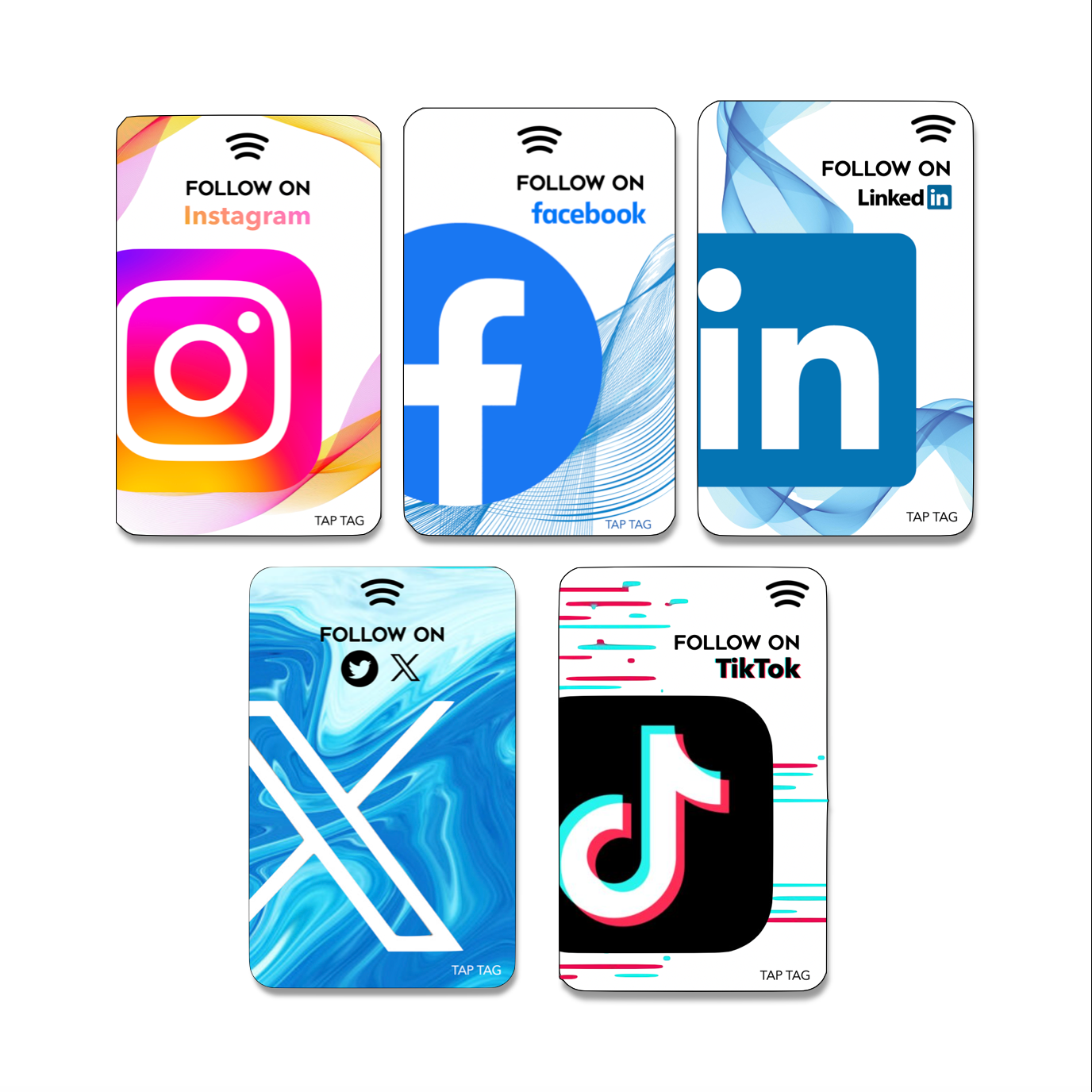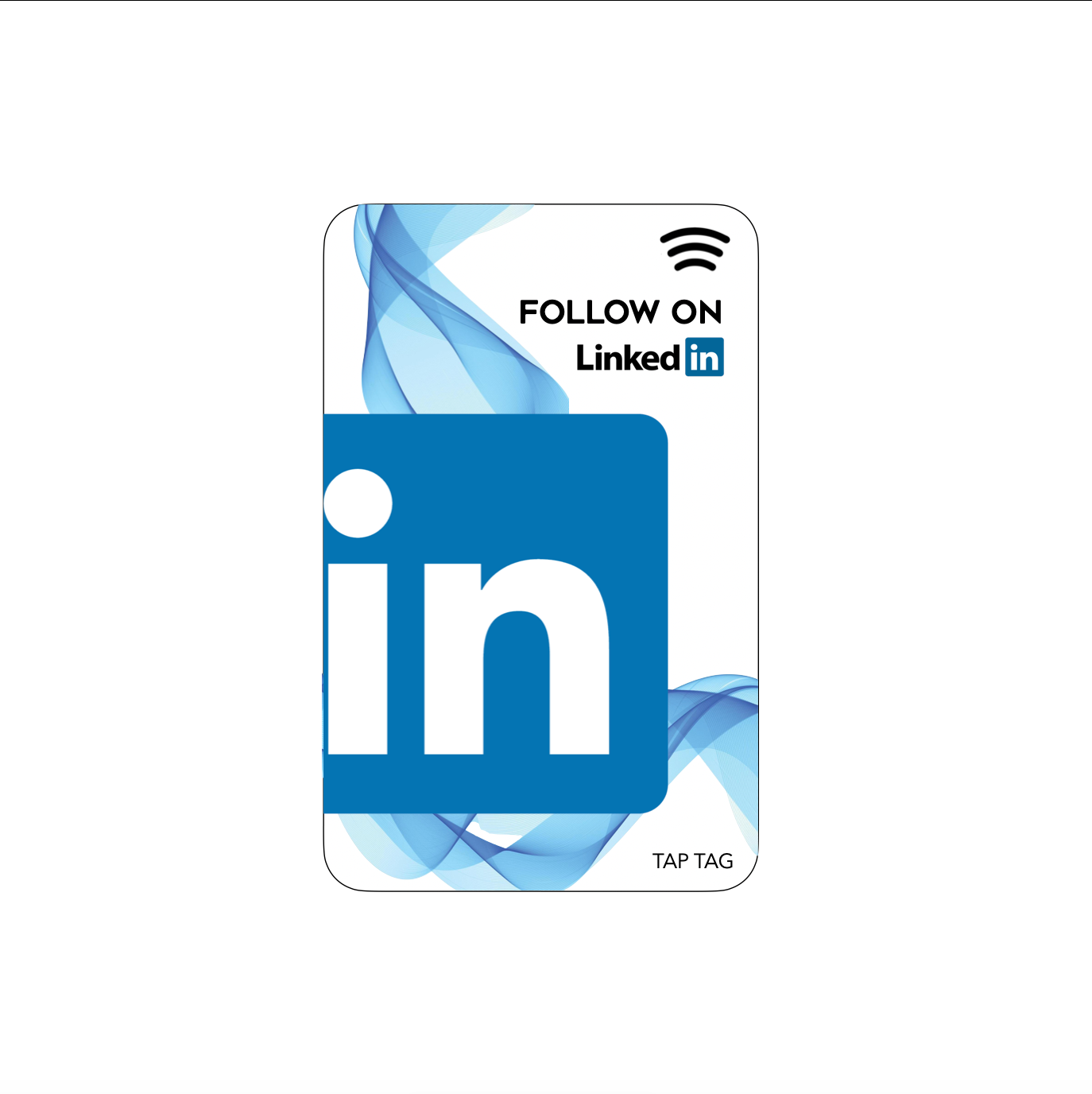 Tap Social Card - Facebook, Insta & More
Our Tap Social Card is the easiest way to share your social media platform of choice to increase followers and likes, or even get reviews on some platforms like Facebook. Each card has NFC tap technology to share your Instagram, LinkedIn, Facebook, TikTok, or Twitter directly to any smartphone.  Feel and size of a typical credit card to easily fit into your wallet. 

Share your social profile immediately!

How it works: Tap your social card to a smartphone and they will instantly receive a notification, click the notification will send them right to your social network of choice. Or, opt in for our digital business card service and you can put multiple social links on the same page, it's free! More about our service

✅ Unlimited Taps

✅ Links to any social media network or any website. Reprogrammable. 

✅ No Subscriptions, just a one-time purchase

✅ No app required to scan, works with all smartphones

 
---
128%
Average increase in follows
When compared to asking a customer to follow you without a Social Tap Card.
Tap or Scan. It's that easy.
Tapping with a smartphone or scanning the QR with a camera immediately pulls up your social page of your choice.
Frequently Asked Questions
What is the turnaround time?

One business day for all custom and non-custom items
Are the items reprogrammable?
What if I don't have a social link?

We will program our digital business card software onto the card which is a free landing page builder. No social network needed.

Just leave the text field blank.
Are there any other fees or subscriptions?

Nope! None at all. Just a one time purchase of the card. You get unlimited taps with no strings attached.
No set up whatsoever! We will program your social link into the items for you so they are ready for action right out of the box.
Do you have bulk pricing if I wanted more?

Yes! Submit an inquiry here https://taptag.shop/pages/custom-bulk-orders
Does this guarantee follows?

No. This card simply directs to your social account, like instagram. The end user has the option to follow you are not. They may choose not to but this card can certainly help!
Can you customize with my logo/text?
This product has no reviews yet.