BULK ORDERS
Serious tier discounts starting at just 5 or more Tap items. No minimum or maximum order quantity. Inquire to view pricing or start an order below.
Over 40 tap items to choose from. Get custom Digital business cards for the office, hand out Custom Tap Tags at a trade show, or get Google review signs for all the franchise locations. The possibilities are endless.
8 Minutes
Average response time for bulk inquiries
24 Hours
Average turnaround for 5 to 100 custom Tap Tags
72 Hours
Average turnaround for 100-350 custom Tap Tags
Fill out the form to inquire or order.
✅ All items include a unique ready-to-setup Digital Profile, or any software or website you want. Programming is free.
✅ Receive tier discounts starting at just 5 items up to 100,000
✅ Design help, proofing, and quick correspondence with designers. 
✅ For NFC Cards, add a logo, full name, an unique QR to each card included. 
✅ The fastest turnaround times in the industry, by a landslide.
3-Day Shipping Included
All bulk orders of 10 or more units qualify for free 3-day shipping to US. Overnight options also available.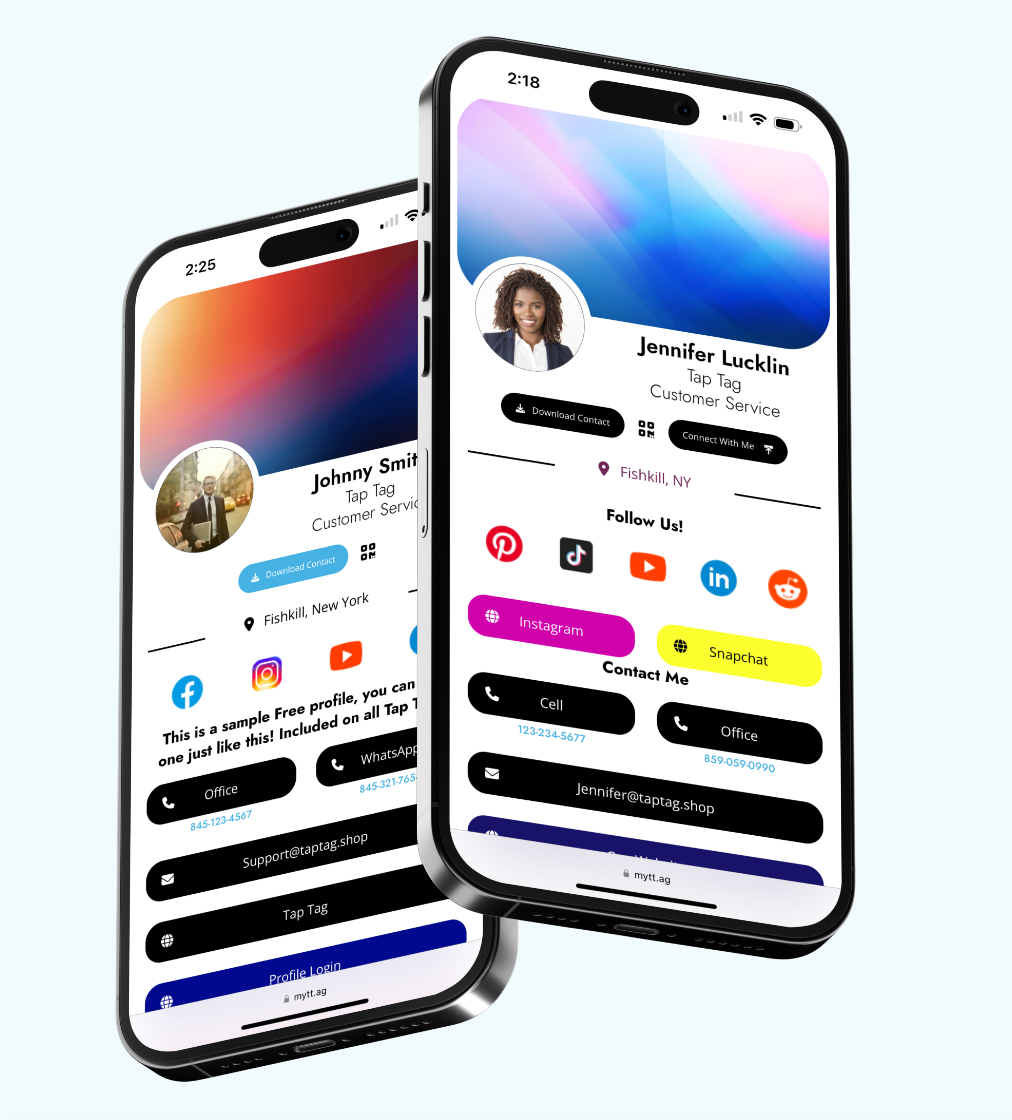 Team Management Software
Optional: Add our Team solution to to your items to manage all team members from one dashboard, capture leads, see analytics, assign permissions, and more.
90% lower cost than Popl
70% lower cost than Mobilo
50% lower cost than Linq
Learn more about Teams
Can I put an employee name on each item?

Yes, each tap card can be personalized for free
Our typical rule of thumb is one business day per 100 items. For example 300 custom tap cards is a 3-day turnaround, yes even if they are custom with a unique employee name on each.
Fill out the form above and select "I am ready to order", add the appropriate information, we will email you back with a proof and a checkout link, if proof is approved simply satisfy the checkout and we will start production. The process is super quick!
How fast can I get 100 tap cards with customization?

One business day turnaround for production, with our overnight shipping option ($28) you can have in your hand in two days.

No shipping or delivery on Sundays.
Are there any reoccurring costs?

This is up to you. We can sell you JUST physical product with completely free profiles for a one time cost. Or we offer a Team management solution for a low yearly cost. More about our Teams Plan.
Quickly Order Common Items Below
Order our popular Sticky NFC Tags or Custom Plastic Cards in common quantities. Click into product to customize.
If specific amount is needed fill out the order form above
View all
Sale price

From $49.95
Regular price

$64.95
4.8
Sale price

$79.95
Regular price

$99.95
4.8
Sale price

From $49.95
Regular price

$64.95
4.8
Sale price

$69.95
Regular price

$109.95
5.0
Sale price

$49.95
Regular price

$64.95