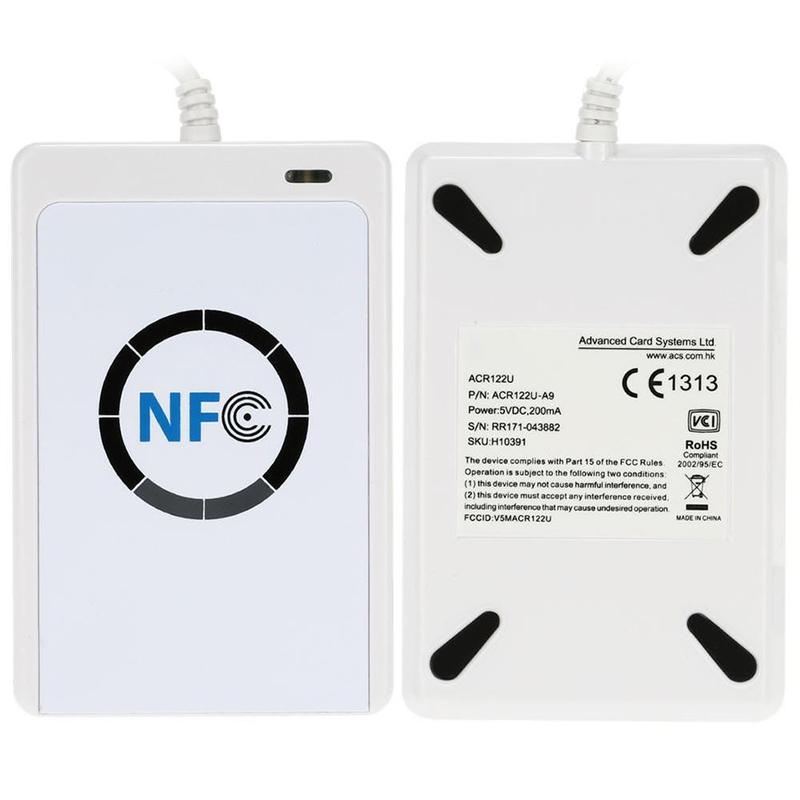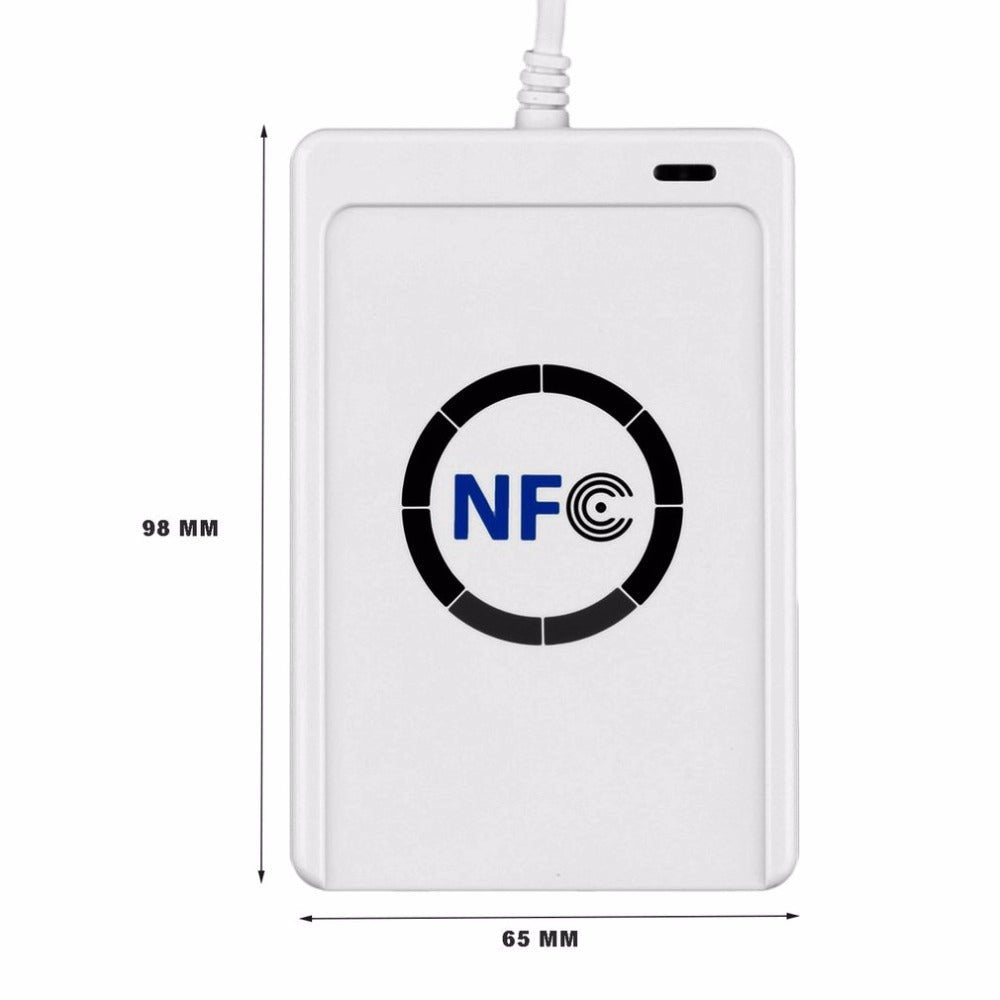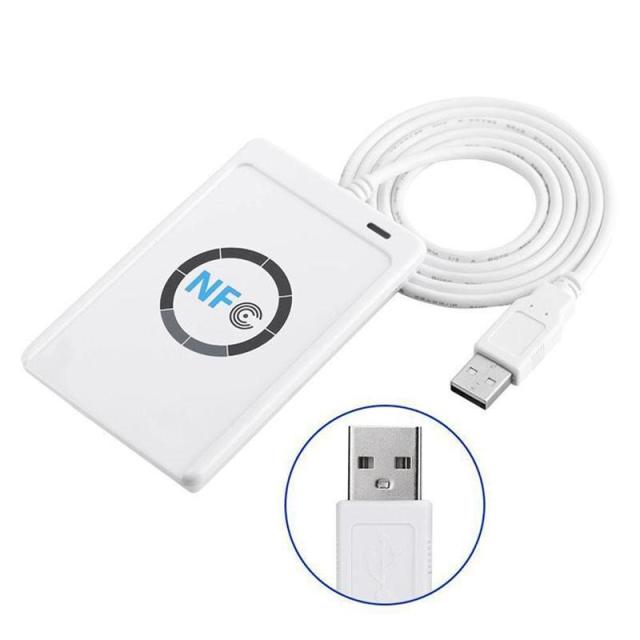 NFC Smart Desktop Reader/Writer - Windows/Mac
Advantages:
This desktop NFC writer allows you to write/program any writable NFC chip including Tap Tag NFC chips via a USB plugin for your desktop
*This product is not needed for your use of your Tap Tag product. It is simply a convenience of bringing reading/writing of NFC chips to your desktop computer. 
Write to NFC tags much quicker than smartphone, especially in bulk
Lock or password protect NFC tags
Read NFC tags quickly and efficiently, work from 3-4 inches from tag
Data tranfer. Similiar to how your phone can be directed to a website now your desktop can be directed as well. 
Here is a video on exactly how to use this item!
Features
• USB Full Speed Interface
• CCID-compliant
• Smart Card Reader:
o Read/Write speed of up to 424 Kbps
o Built-in antenna for contactless tag access, with card reading distance of up to 50 mm (depending on tag type)
o Supports ISO 14443 Part 4 Type A and B cards, MIFARE Classic®, FeliCa, and all four types of NFC (ISO/IEC 18092 tags)
o Built-in anti-collision feature (only one tag is accessed at any time)
• Built-in Peripherals:
o User-controllable bi-color LED
o User-controllable buzzer
• Application Programming Interface:
o Supports PC/SC
o Supports CT-API (through wrapper on top of PC/SC)
---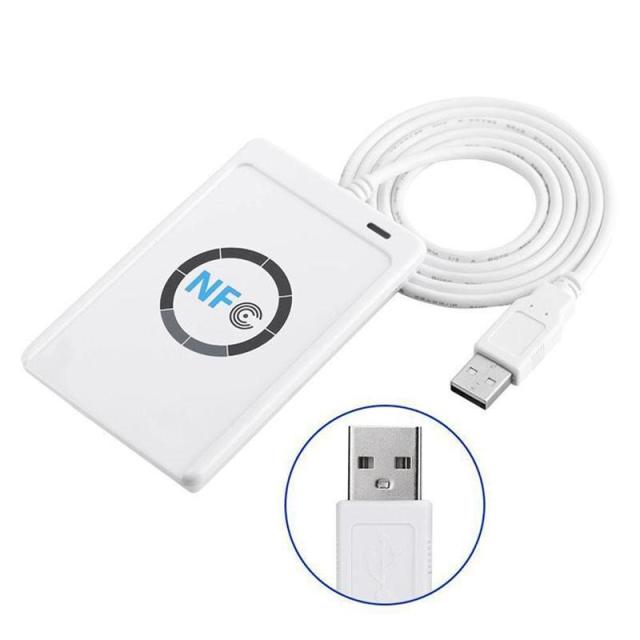 Digital Profile Included
A free digital profile and contact card download is included on every card. Set up your account when your card arrives, then share your info by tapping any smartphone
Learn More
This product has no reviews yet.