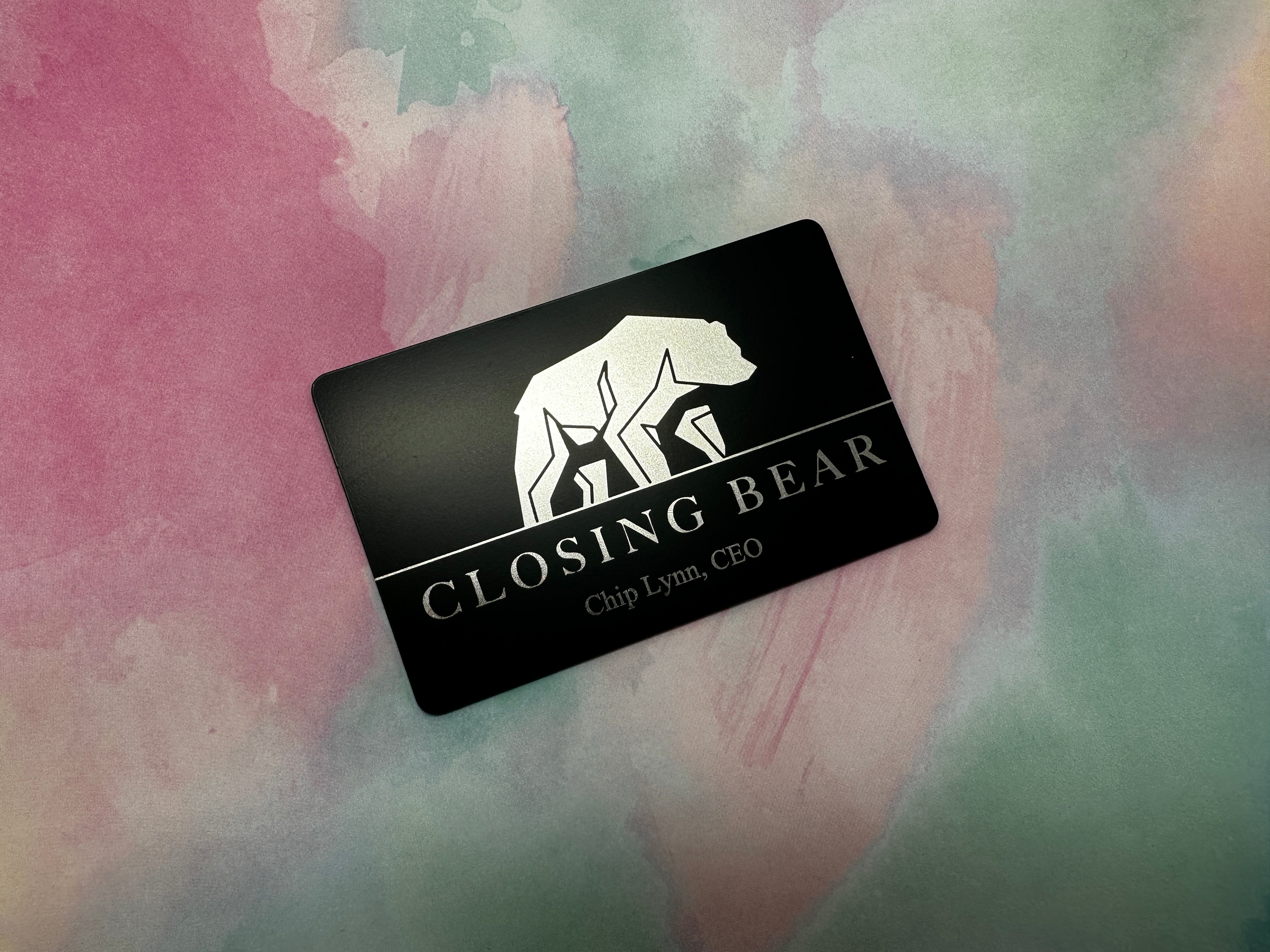 Gen 2 Metal Card (Black/White)
These cards were our gen 2 upgrade from gen 1, sold in 2021 and 2022.  The main difference being a 5mm larger chip diameter which allows off for a much better scan radius, while still having plenty of room to engrave. We also removed the logo from the chip. 

These cards will scan via tapping and otherwise work as normal, however due to the smaller chip diameter compared to our current cards there is more precision needed to line up with a smartphones NFC reader, still very reliable and these were our top selling products for over two years. Our current chips on our current model are 2x larger for best scanning possible. 
Each card maintains the same quality and features of our current products. Each card also comes with our digital profile by default. Engraves silver on black or white.
Credit card sized at 85x54mm, .8mm thick. Solid steel. 
We have added the personalizer to this product so you may still add your logo and name if you wish as an engraving. 
---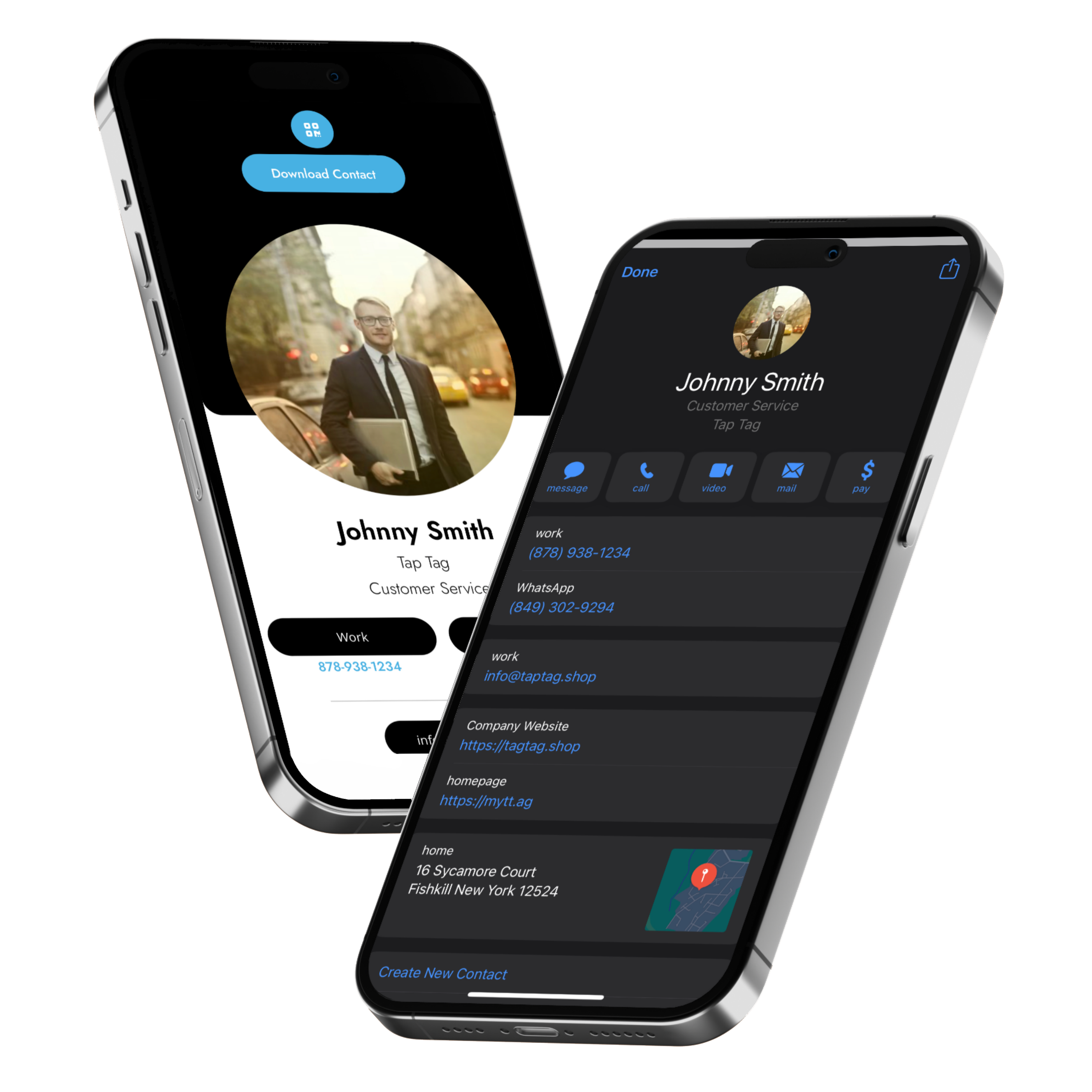 Digital Profile Included
This item comes with a free-forever digital profile that shares a downloadable contact card with just a tap.
How fast does my item ship?

We will ship your NFC business card the next business day. Free shipping via USPS typically takes 5-7 days but could take up to 10 in rare circumstances (10 days to Hawaii). We offer upgraded shipping of 1-2 day and -2-3 day available at checkout. Shipped from New York.
I'm ordering multiple products, will each have its own profile? Or, can all all of my products have the same profile?

Yes! By default each NFC product comes with its own unique profile. 

Adversely, if you order multiple products and want them all to be connected to the same account instead, you will have the option to merge when you set up each product for the first time.
Is this item customizable?

Our starter cards are not customizable. If you're looking for a fully customizable plastic NFC card, you can find them here.
This product has no reviews yet.