Silicone Minimalist Tap Wristband
This extremely comfortable antimicrobial silicone wristband has a next-gen NFC chip that is able to be lightweight and completely flexible to move with you all day long. This band is for those people always on the go; Photographers, singers, sales professionals, anyone who would find it convenient to share contact information with just a wrist bump to a smartphone, while doing a backflip.

Next gen NFC chip to transfer data to smartphones with a tap 
Made of medical grade anti-microbial silicone
Stretchy, lightweight and flexible to fit on all wrists comfortably. Feels like it is not even there. 
Completely waterproof, sweatproof and designed to be worn all day, and night. Shower-safe! 
Very minimal Tap Tag branding for fashion. Just 3 white lines to show where NFC chip is on front, and "Tap Tag" indented in black on the back.
Comes Pre-loaded with a Free digital profile and contact card, claim the profile by tap/scanning the card for the first time. Manage/edit your contact card at anytime remotely via the dashboard. (make free account on first tap)
No subscriptions. Unlimited tap/scans.
Re-programmable chip in case you ever want to change the data it relays to smartphones


---
---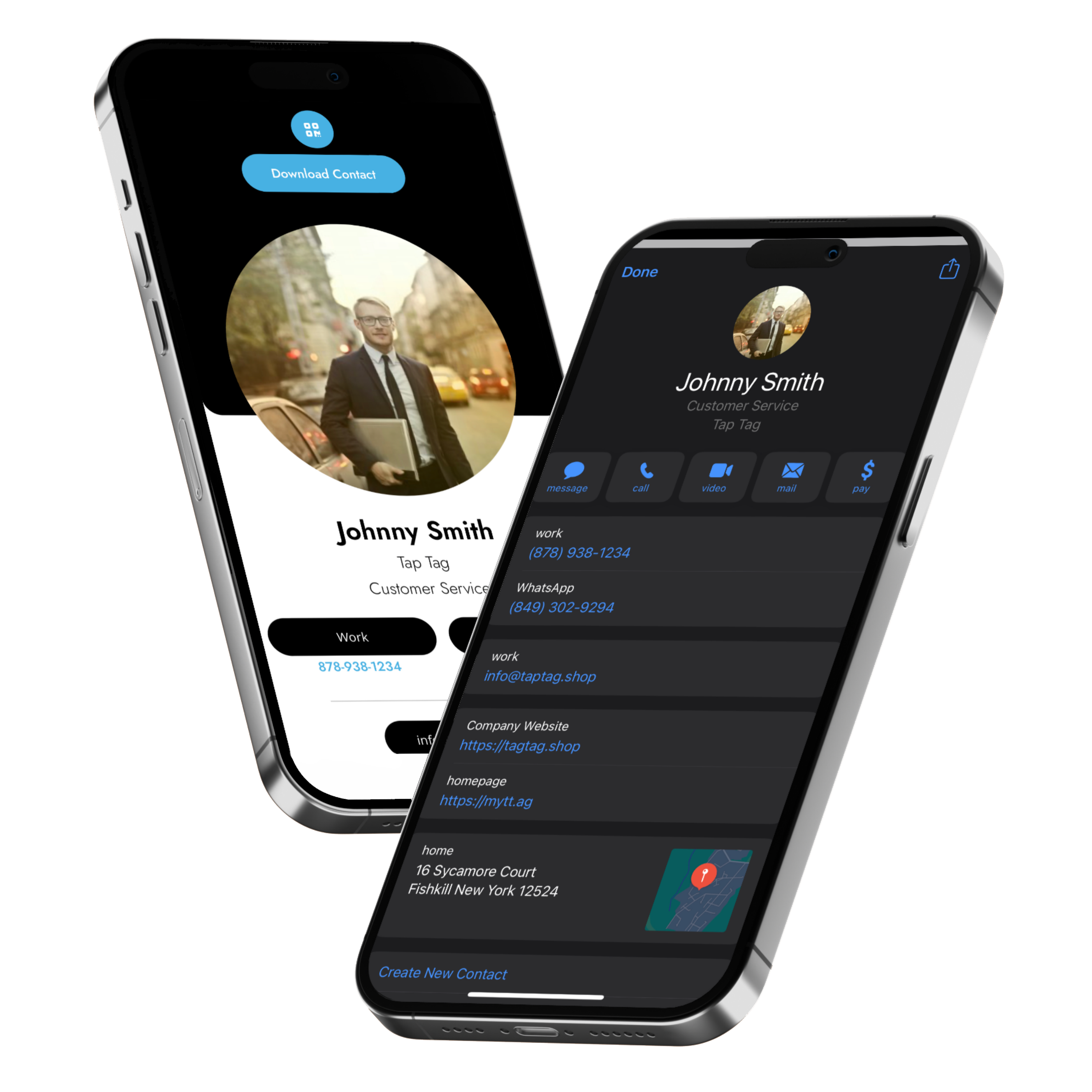 Digital Profile Included
Every wristband comes with a free-forever digital profile and contact card download. Set up your profile upon arrival of your band and start sharing with a tap.
Learn More
As Minimal As Possible
At almost the same dimensions as a live strong band, this tap-to-share lightweight bracelet won't even feel like it's there.
Is this wrist band waterproof?

Yes, this NFC bracelet is fully waterproof, sweat proof, dust proof, etc. It has a flexible chip inside the silicone that is design to move with you. 
The bracelet is the same size and stretchability of an Armstrong band, but made from a premium-grade antimicrobial silicone. It will comfortably fit on almost all wrists. Small to medium sized male and female wrists are perfect. If you have larger wrists, like that of a hefty construction worker, the band may be a little tight and we advise against ordering. 
Can I wear this NFC bracelet during sports?

Yes, completely safe for you and the bracelet to be worn while playing sports. The flexible NFC tags is very resistant to shock and bending. 
Can I wear it all day & night?

Yes, not only is the band comfortable, it never really needs to come off.
Does the WHOLE band have NFC?

No, the NFC chip is located where the signal-icon is. Tap that section of the bracelet to transfer your data to a smartphone. 
Can I get this band customized?

Yes. We currently only can customize if order 100 bands or more. This process could take up to 4 weeks to receive. You can customize any way to you want like color, logo, size, etc. Email us HERE for inquires 
I'm ordering multiple products, will each have its own profile? Or, can all all of my products have the same profile?

Yes! By default each NFC product comes with its own unique profile. 

Adversely, if you order multiple products and want them all to be connected to the same account instead, you will have the option to merge when you set up each product for the first time.
This product is rated 4.8 of 5.0 stars.
It has received 43 reviews.
Extremely fast. Easy to work with.
Shipped the same day I placed the order. Easy to work with.
Awesome
Love my Tap Tags. Best and easiest method to promote my business. So easy to setup and use.
An excellent addition to my videography kit
I shoot lots of video for underground artists here in Denver. The biggest issues arise when I shoot show recaps. Dark venues and loud music paired with folks trying to get my information. Not only does this pull my attention from what I'm originally hired to do, but fumbling with a phone in the dark as well as trying to scream my handle over the music is an unprofessional look. All the while trying to be quick as to not miss any potential shots that would make it into my edit.
I purchased two wrist bands for my lady and I. Now transferring info is instantaneous. I don't miss out on shots or potential business opportunities/ followers. Every person I've engaged with using these are way impressed. It's not new technology by any means which I personally feel is due to not understanding how to use them.
The NFC function on phones is on a duty cycle. Even I used to get frustrated trying to get it to scan and find myself using banter until it finally reads. I know the instructions are buried in the FAQs but I feel it would exponentially increase the hype if it were explained boldly on the site or on the card for the product themselves.
Lock the phone, place the nfc near the reader and wake up the phone. Every time without fail in the matter of half a second.
Anyways. I appreciate this companies devotion to their product as well as their speedy replies to any questions that arise. You guys rock and I would love to be an ambassador!
Awesome products
Everything arrived on time and works perfectly. Got the wristbands and they work flawlessly. I don't have my phone on me sometimes but the wristband is there.
The band was hard, qr code better
I am in contact with tap tag about this issue. But wanted to share my experience.
I ordered the tap tag band for a conference I attended this week. I found this useless. Only about three people where able to put their phone over my band and get my details. I had to bring up the qr code. I was hoping this would make things easier. It didn't.
I read the troubleshooting info. I asked people if they had the NFC enabled. Some did some had no idea where to see that. Most people tried to take a picture like a qr code, they did not understand.
I wanted this to work so bad.
FEW ISSUES
I have not been able to have it work with Iphones.