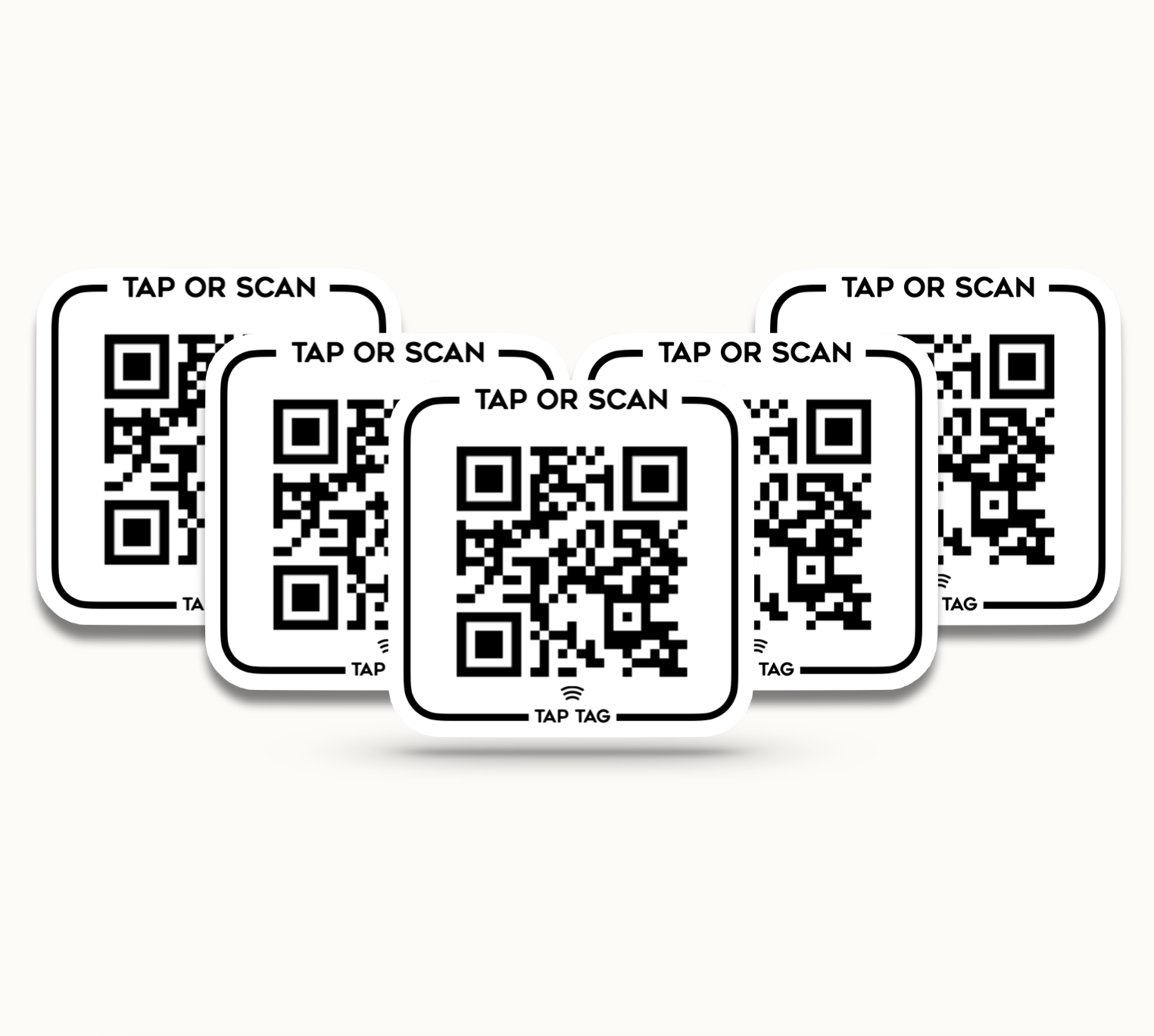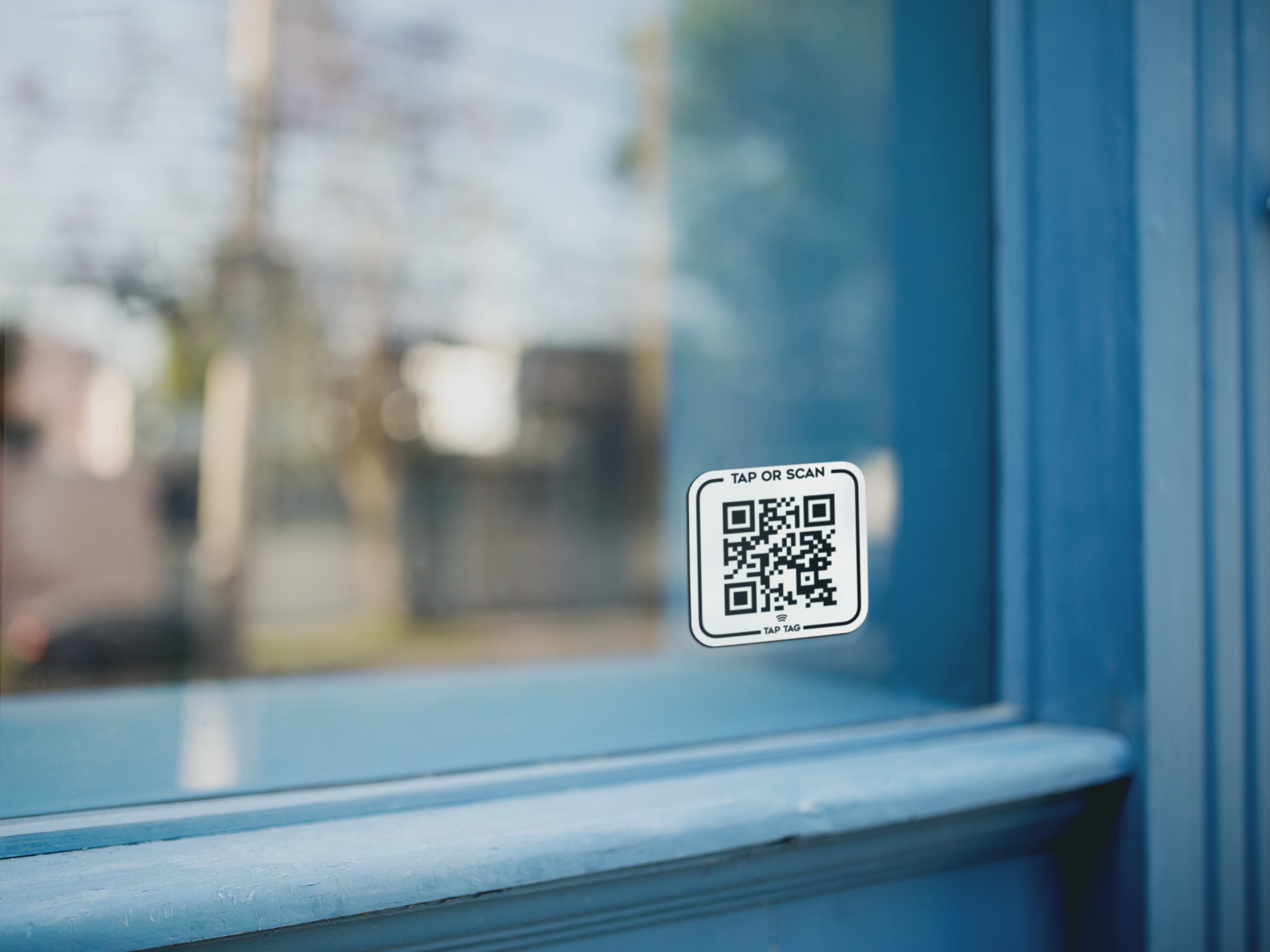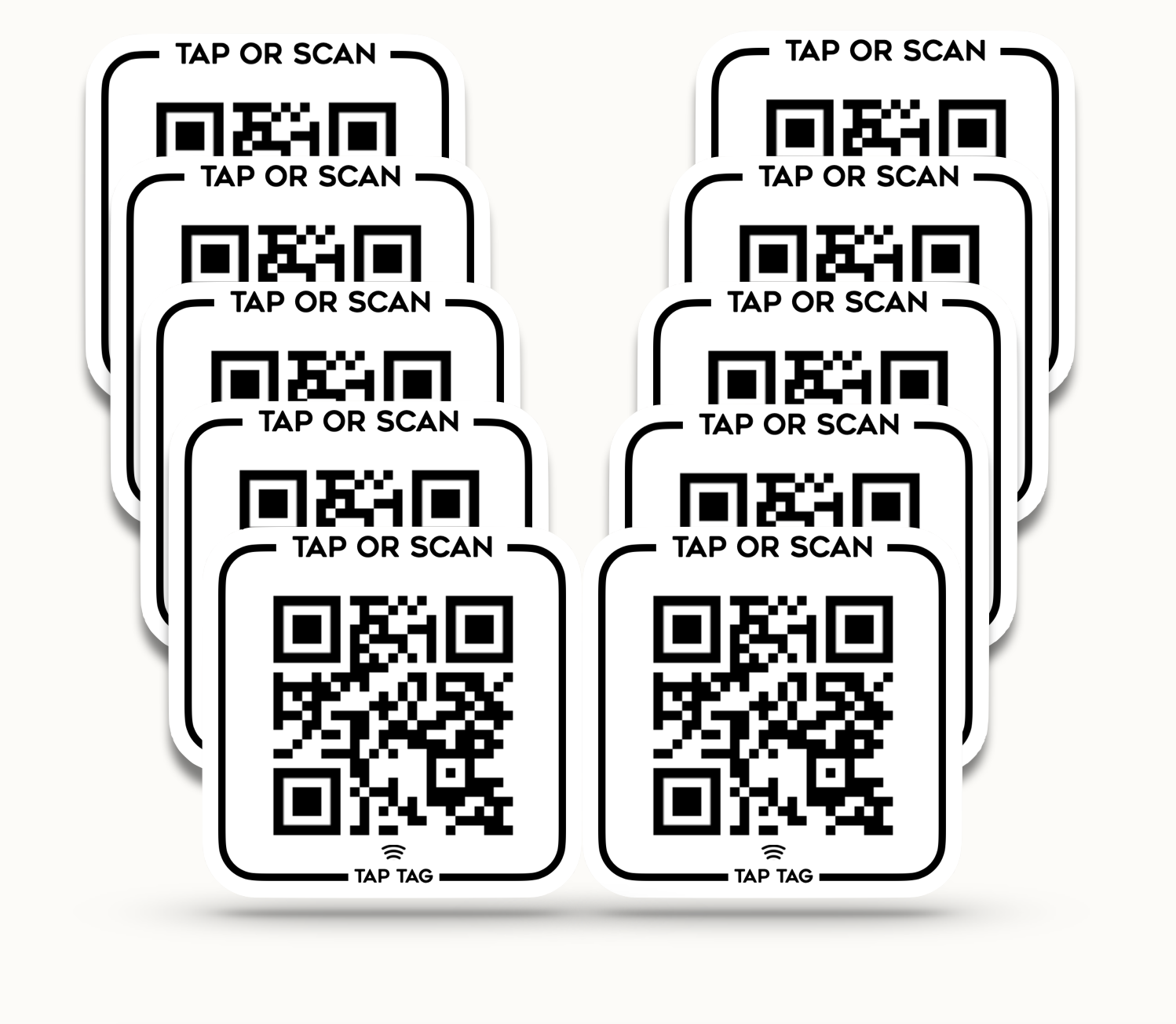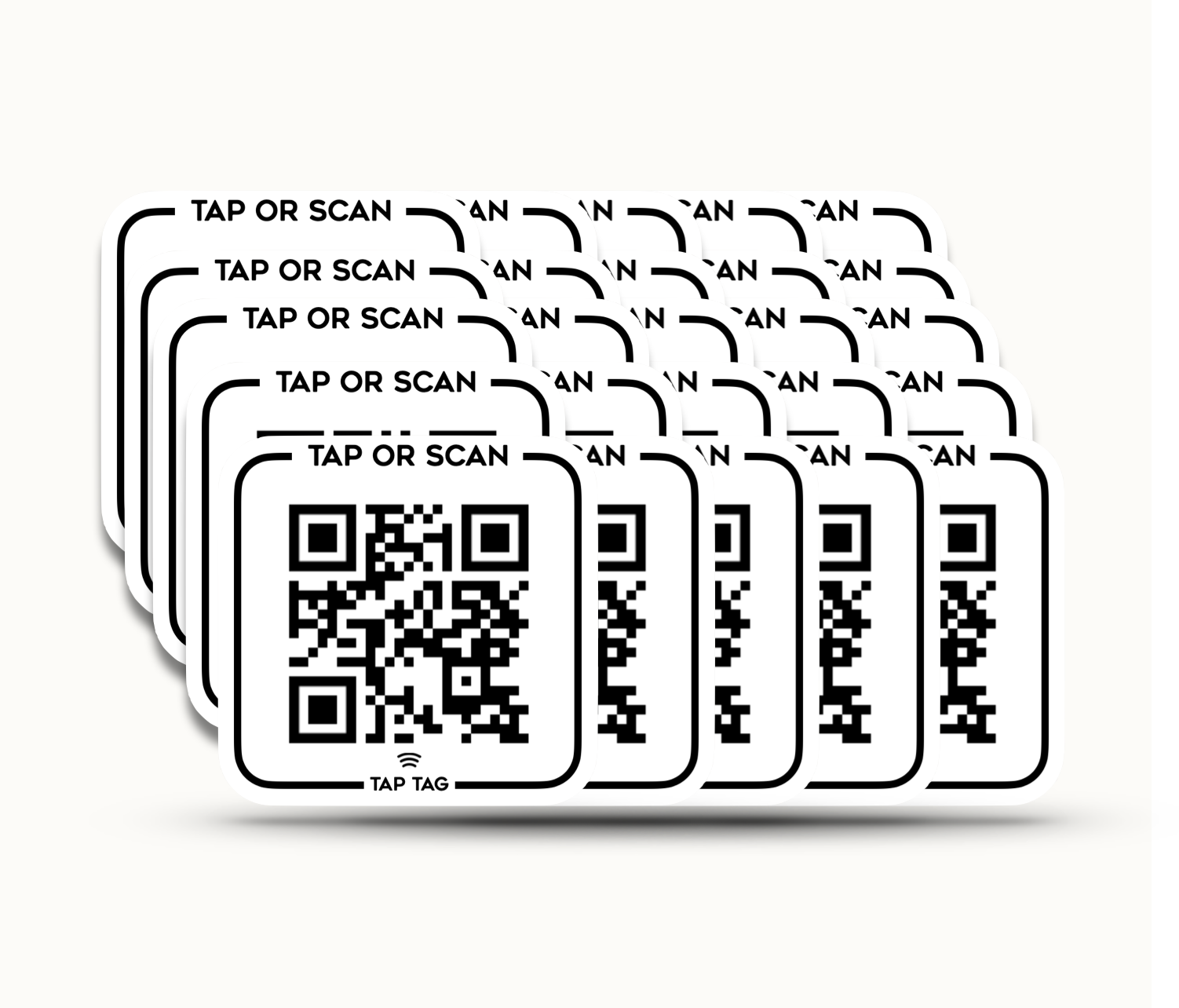 NFC QR Sticker Pack - Tap or Scan
Each sticker contains an NFC chip and a QR linked to a free ready-to-setup digital profile. You can combine all of the stickers under one account or set up multiple different profiles. You may stick them anywhere to allow others to easily access your  information and save it into their contacts with just a tap of their smartphone or a scan with their camera. Each sticker has an easy peel-backing with 200MP 3M adhesive. 
The stickers are made of a thin plastic to ensure they are waterproof and protected from the elements. They are resistant to outdoor weathering. Each is 2x2 inches
✅ NFC tap-to-share chip in each sticker
✅ Free unique digital profile on each
✅ The NFC/QR is dynamic, meaning you can redirect to any website at any time or use our digital profile service for free. 
✅ Easy to peel, strong adhesive, easy to set up an account to edit/manage
✅ Semi flexible to stick to rounded surfaces 
🚫 Not suitable for metal surfaces. Plastic, glass, wood is fine.
---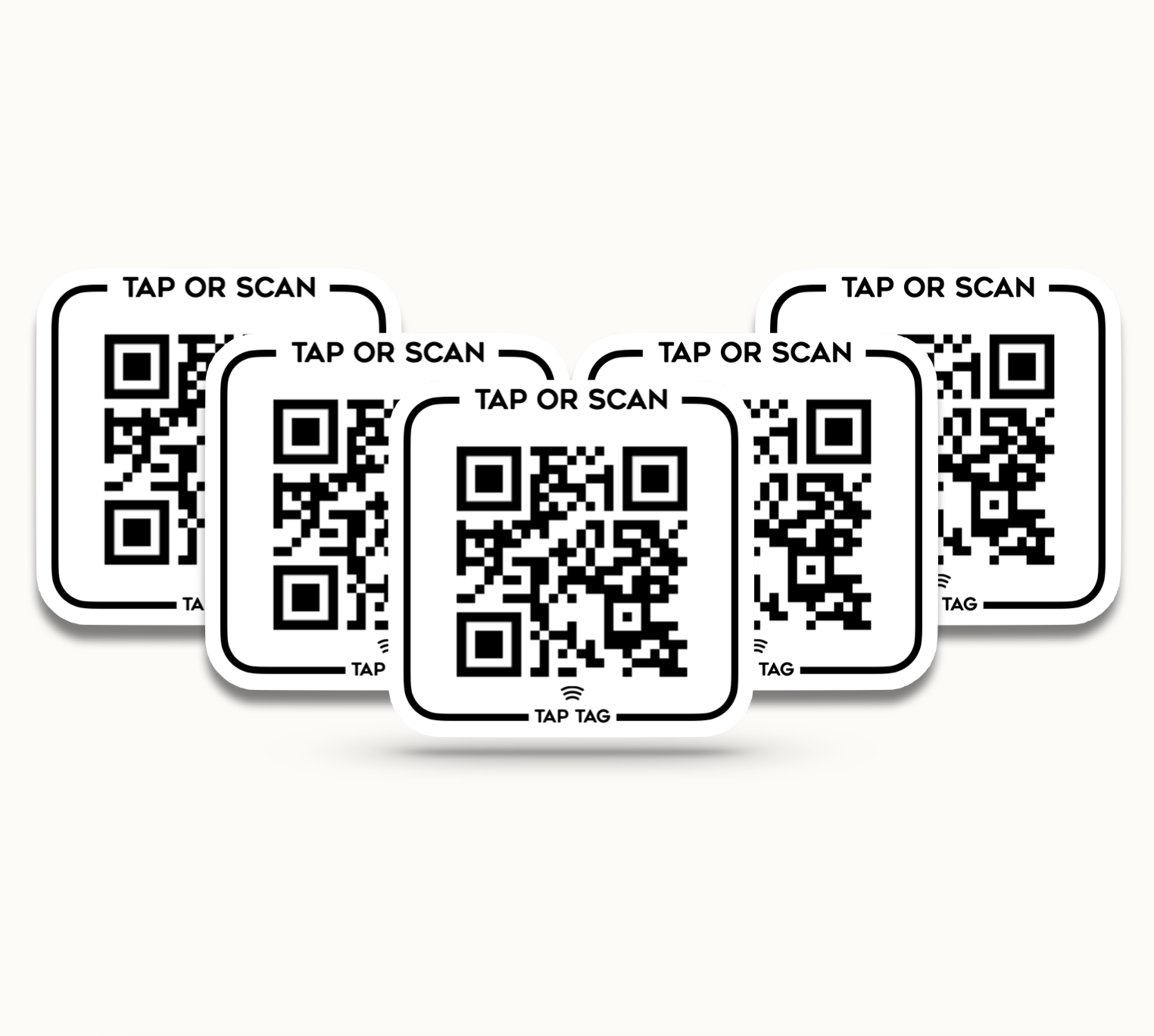 Digital Profile Included
A free digital profile and contact card download is included on every sticker. Set up your account when your stickers arrive, then share your info by tapping any smartphone
Learn More
Flexible and Weather Resistant
The flexibility and durability of these stickers makes them perfect for rounded objects and those that may be exposed to weathering.
This product is rated 5.0 of 5.0 stars.
It has received 11 reviews.
Very easy to use right out of the package!!
love this product. I can't wait to get more items.
Everyone I meet loves the Tap Tag!
Thank you for being a part of JMD Coaching!
Just what I was looking for
I needed something convenient to stick around my classroom. I work at a college and being able to use these to redirect my students to lectures, homework, helpful sites etc has been extremely useful. Kudos to a great product!
So cool!
I'm a huge car junkie, and auto tuner. I put one of my stickers on my car, and now people just tap/scan to access my business at car meets/events. It's perfect!
I'll be ordering more!
I bought the 5 pack and I'm extremely impressed! Simple to use and set up, not to mention-affordable!
It's simple, looks professional, and works well.
Great bang for the buck. Super fast turnaround when ordering. Clients have been impressed when sharing my contact information.